Ceramics School
Ceramics School is a community art school and artist residency program located in Hamtramck, MI - an extraordinary two square mile city within the city of Detroit. Our classes, memberships, residencies, studio access, and public programs offer a safe, supportive, critical, and comunal platform for art making and education.
The selected works exhibited here were created by members of Ceramics School's community.
-
Co-founded by Virginia Torrence and Henry Crissman, Ceramics School began as a pop-up at Popps Packing in the summer of 2019. Following that first summer of classes they held a kickstarter fundraiser and renovated the storefront attached to their rowhouse to be Ceramics School's new home. The first floor of the connected rowhouse is Ceramics School's artist residency apartment. Ceramics School officially opened in February of 2021.
Send us an email if you'd like to schedual a visit: ceramicsschool@gmail.com
For more information please visit: www.ceramicsschool.com
Paul Robert Donald Johnson II
Lady on the Panther, 2021
Available: $200
Paul Robert Donald Johnson II
Icing Sisters, 2021
Available: $125
Kimbery LaVonne
Explorative Vessel, 2019
Available: $400
Kimberly LaVonne
Gather, 2019
Available: $300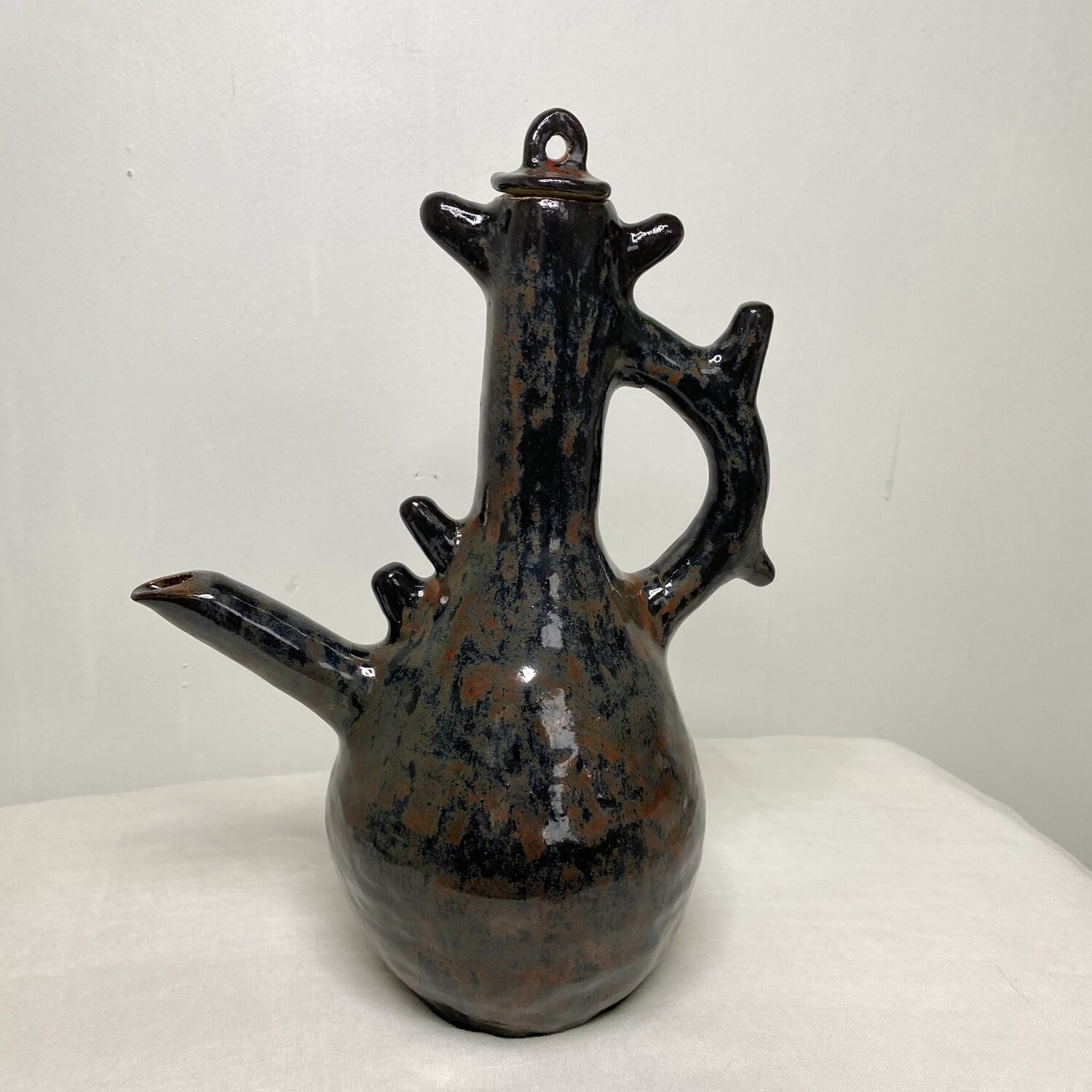 Ruqayyah Alzona Albaari
Awaze Jebena, 2021
Available: $250
Ruqayyah Alzona Albaari
Goldie Jebena, 2021
Available: $200
Virginia Rose Torrence
Untitled (Jar), 2021
Available: $80
Henry James Haver Crissman
Cup x+1, 2021
Available: $80