Belle Isle Viewing Room
Martha Mysko's exhibition, CATALOG consists of installation and photo-based collages derived from the home decor section of the final edition of the Sears annual catalog (1992-1993). This new body of work explores taste, abstraction, class, and consumerist desire. Indexes, languages, and tropes of painting are mediated through digital processes and utilize dated, ready-made visual merchandising to create new experiences of the reciprocal relationship between avant-garde aesthetics and material culture.
The aspirational aspects of staged home decor from the pages of the once ubiquitous Sears catalog functioned as a surface and substrate for painterly action in the construction of the works presented. Aging qualities of the original source material are transformed via current custom print-on-demand methods, including sublimation dye prints on aluminum and digital prints on vinyl and fabric. The process of collaging high-resolution and low-resolution images creates a dynamic interplay, which is mirrored by amalgams of other high and low cultural signifiers.
Martha Mysko is Artist-in-Residence and Co-Head of the Painting Department at Cranbrook Academy of Art. She has exhibited her work in numerous solo, group, two-person, and collaborative exhibitions since 2006 at venues including Marc Straus Gallery, Wasserman Projects, Library Street Collective, Museum of Contemporary Art Detroit, Sadie Halie Projects, Essex Flowers, FJORD Gallery, Elephant Art Space, Good Weather Gallery, Holiday Forever Gallery and Hudson Valley Center for Contemporary Art. Martha received her MFA in Painting from Cranbrook Academy of Art in 2011.
Belle Isle Viewing Room is an exhibition space in affiliation with Pence Fine Art Services located at 6925 East Jefferson in Detroit.
Martha Mysko
Peach Bell Valance, 2021
Available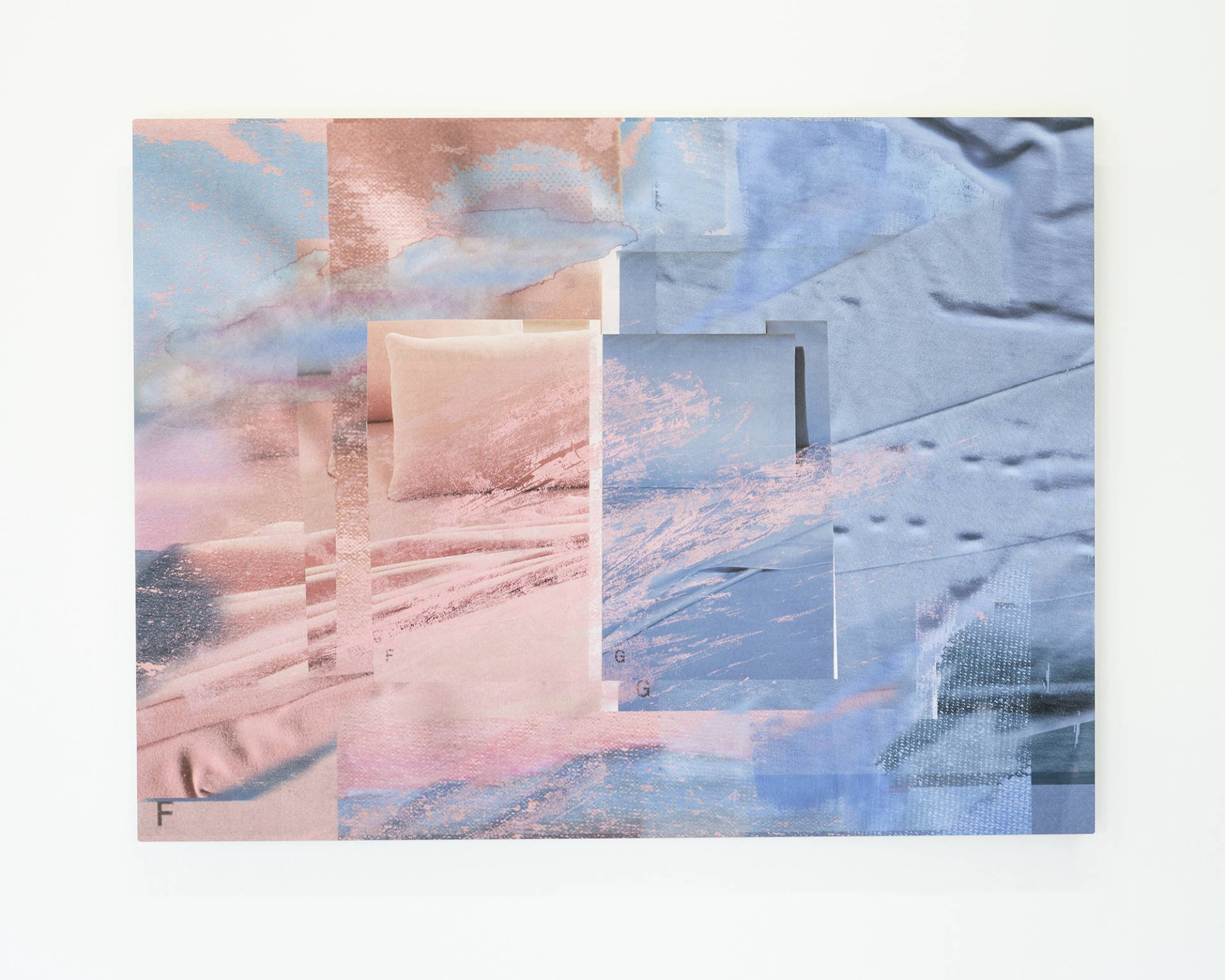 Martha Mysko
Sheet Set, 2021
Available
Martha Mysko
Raspberry Cream Coordinates, 2021
Available
Martha Mysko
Colormate Still Life, 2021
Available
Martha Mysko
Readymade Blinds, 2021
Available
Martha Mysko
Fanciful Fruit, 2021
Available
Martha Mysko
Decorative Attachment, 2021
Available