Stamps Gallery
Stamps Gallery is an 8,000 square-foot public center for contemporary art and design in downtown Ann Arbor. We are part of the Penny W. Stamps School of Art & Design at the University of Michigan (U-M). It opened in 2017 after years located in three disparate campus spaces. Building on the school's strong tradition of excellence thought leadership, and community engagement, our goal is to develop innovative and scholarly exhibitions, publications, and public programs that foster inclusive platforms for presentation, discussion, and inquiry into the urgent questions and concerns of our time. The Gallery functions as an incubator and lab for contemporary artists and designers to explore ideas and projects that catalyze positive social change. A commitment to social justice shapes our work, developing exhibitions, programs, and publications to inspire new ways of looking, making, and thinking.
This summer, Stamps Gallery is proud to present Halal Metrop­o­lis (May 28- July 16, 2021) a major group exhi­bi­tion organized and curated by artist Osman Khan, pho­tog­ra­pher Razi Jafri, and his­to­rian Sally How­ell that explores the facts, fic­tions, and imag­i­nar­ies of the Mus­lim population(s) in Detroit and South­east Michi­gan as viewed through his­tor­i­cal research, doc­u­men­ta­tion of cur­rent con­di­tions, and explo­rations of future desires. The Halal Metrop­o­lis alludes to the estab­lished and grow­ing Mus­lim pop­u­la­tion in Detroit and its metro area, one of the largest and most diverse Mus­lim pop­u­la­tions in the U.S., whose vis­i­bil­ity is both pro­nounced and extremely present in the city, yet whose nar­ra­tive seems unusu­ally silent in the larger Detroit story. The exhi­bi­tion blends archival mate­ri­als, social and polit­i­cal arti­facts, pho­tog­ra­phy, and art to explore the con­gru­ent and con­tra­dict­ing ideas, aes­thet­ics, and cul­tures work­ing to make the halal metrop­o­lis both a real and imag­i­nary entity.
Artists include: Salam Al-Qalawi, Amna Asghar, Qais Assali, B Mama, Nour Ball­out, Adnan Charara, Kecia Escoe, Parisa Ghaderi, Anthony Keith Giannini, Razi Jafri, Osman Khan, Maamoul Press, Endi Poskovic, Haleem Rasool, Reem Taki
This exhi­bi­tion is pre­sented in part­ner­ship with the Uni­ver­sity of Michigan-Dearborn's Cen­ter for Arab Amer­i­can Stud­ies (CAAS), with sup­port from the Knight Foun­da­tion, the Doris Duke Foun­da­tion, the Andy Warhol Foun­da­tion for the Visual Arts, the El-Hibri Foun­da­tion, the Com­mu­nity Foun­da­tion of SE Michi­gan, and the Michi­gan Human­i­ties Council.
Installation View
Halal Metropolis, 2021
Not for Sale
Installation View
Halal Metropolis, 2021
Not for Sale
Endi Poskovic
Cloud: Sacrifice of Zulaikha, 2021
Not for Sale
Endi Poskovic
Primavera: Hagar and the Angels in the Wilderness, 2021
Not for Sale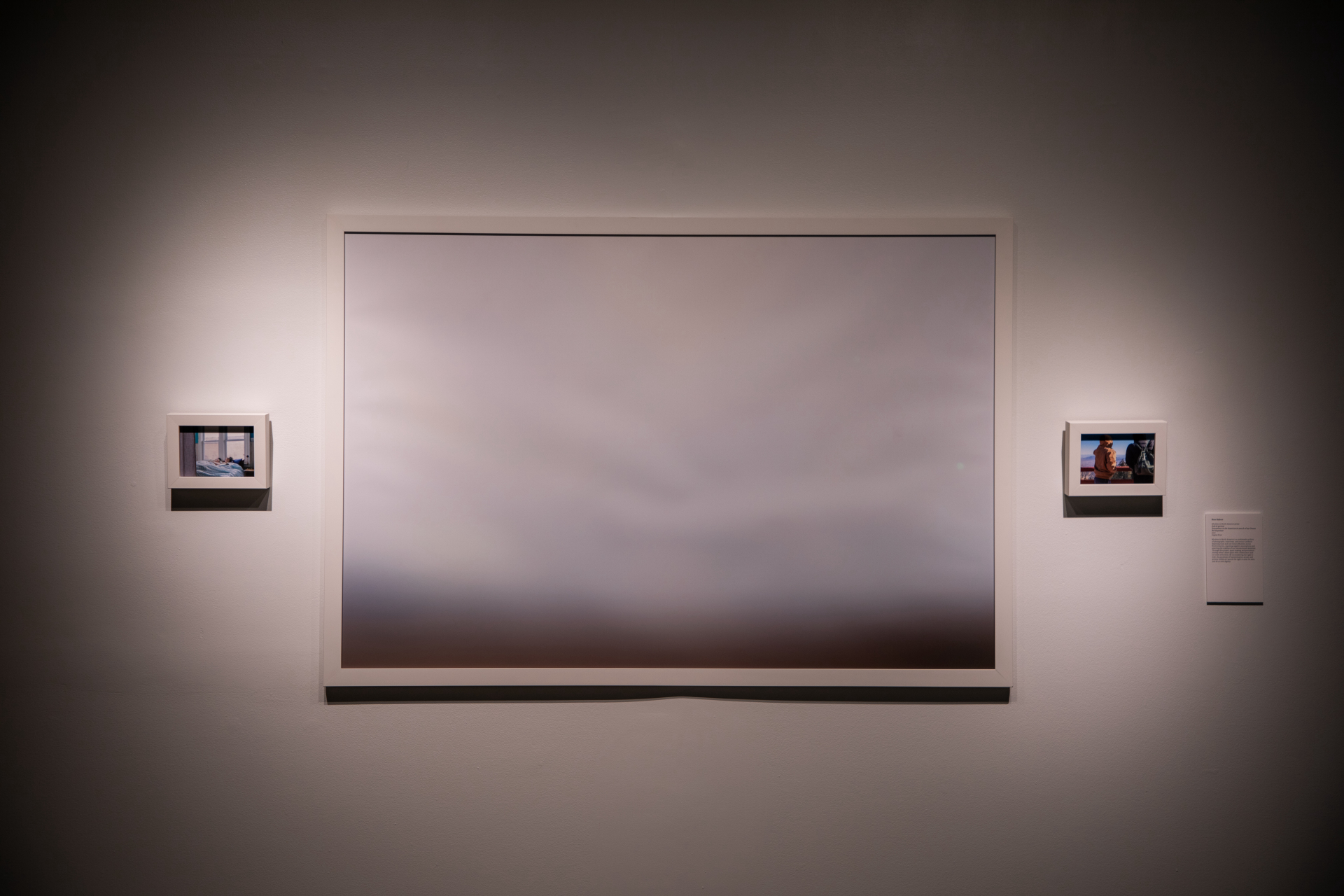 Nour Ballout
Muslims in North America series: Jude & partner Somewhere in the Americas in search of my Umma Bré & partner, 2021
Not for Sale
Anthony Keith Giannini
Table Top Still Life (Residuum 3), 2018
Not for Sale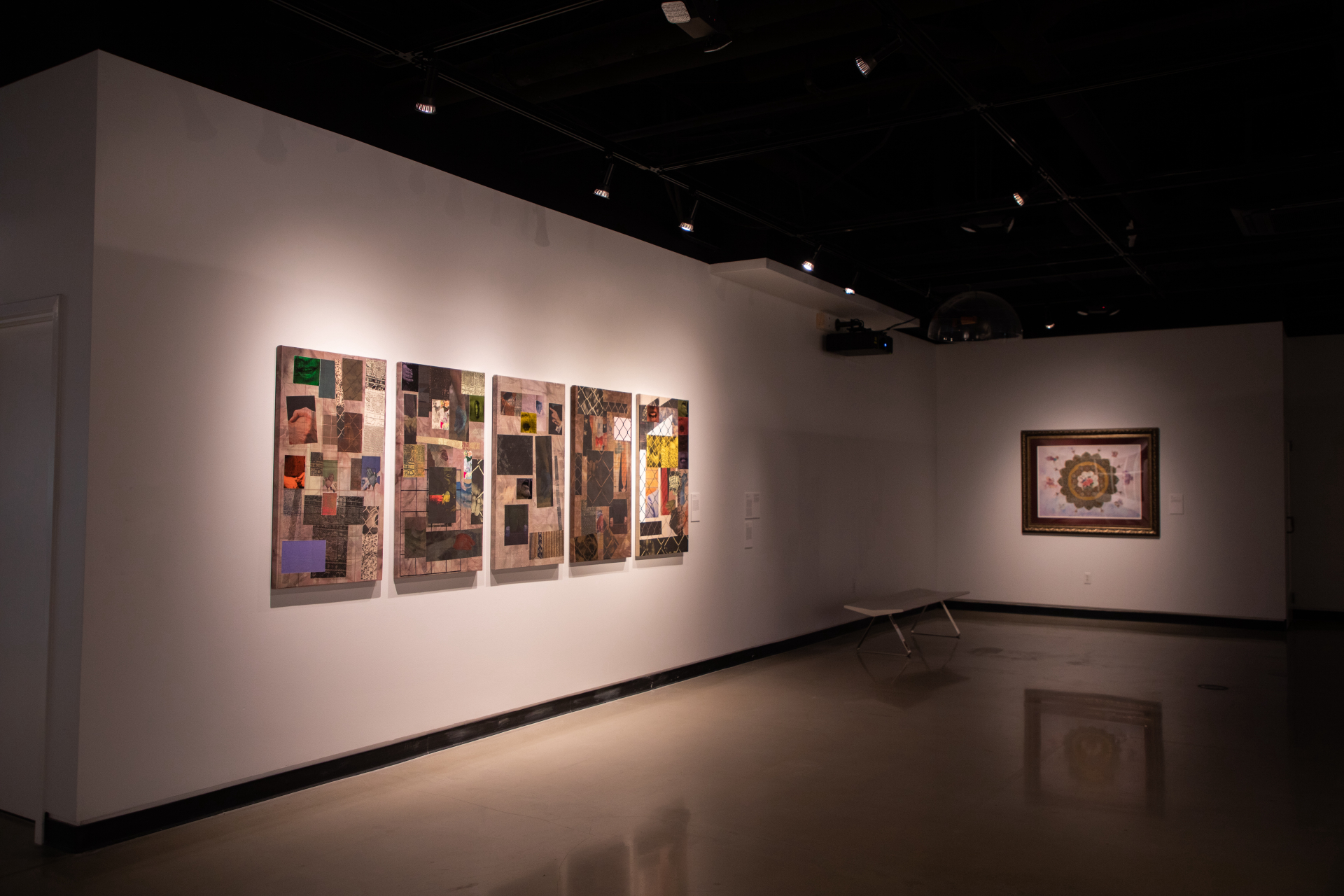 Installation View
Works by Anthony Keith Giannini (left) and Reem Taki (right), _
Not for Sale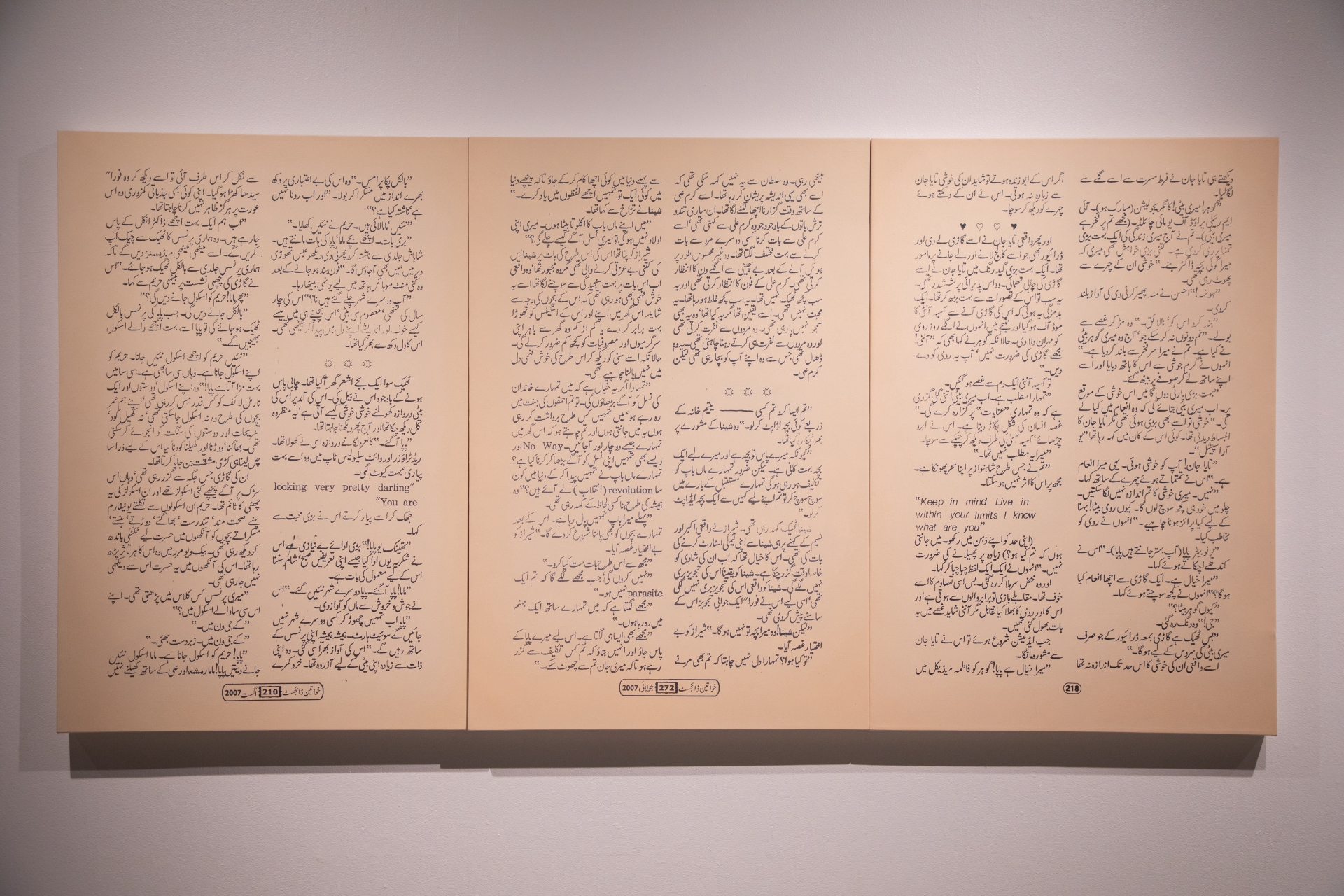 Amna Asghar
(from left to right) Keep in mind live in within your limits I know what are you, No way revolution parasite, Looking very pretty darling you are (triptych), 2016
Not for Sale
Amna Asghar
(Clockwise from top left) Desert, Treasure, Carpet, Palace, 2012
Not for Sale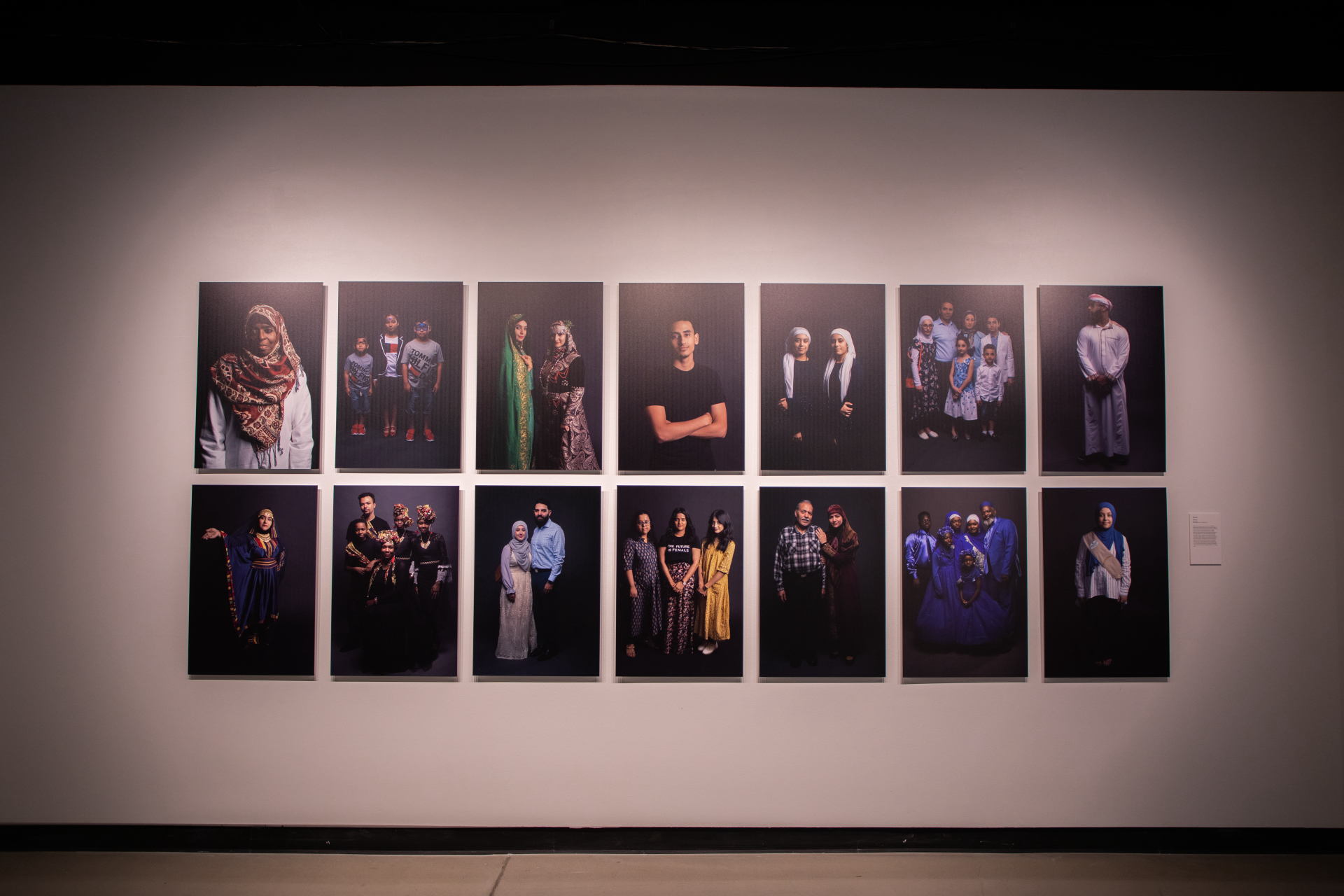 Razi Jafri
Razi Jafri, 2019-2020
Not for Sale
Kecia Escoe
5 Pillars of Islam, 2021
Not for Sale
Kecia Escoe
The Ripple Effect, 2021
Not for Sale
Installation view
foreground artwork by Osman Khan, _
Not for Sale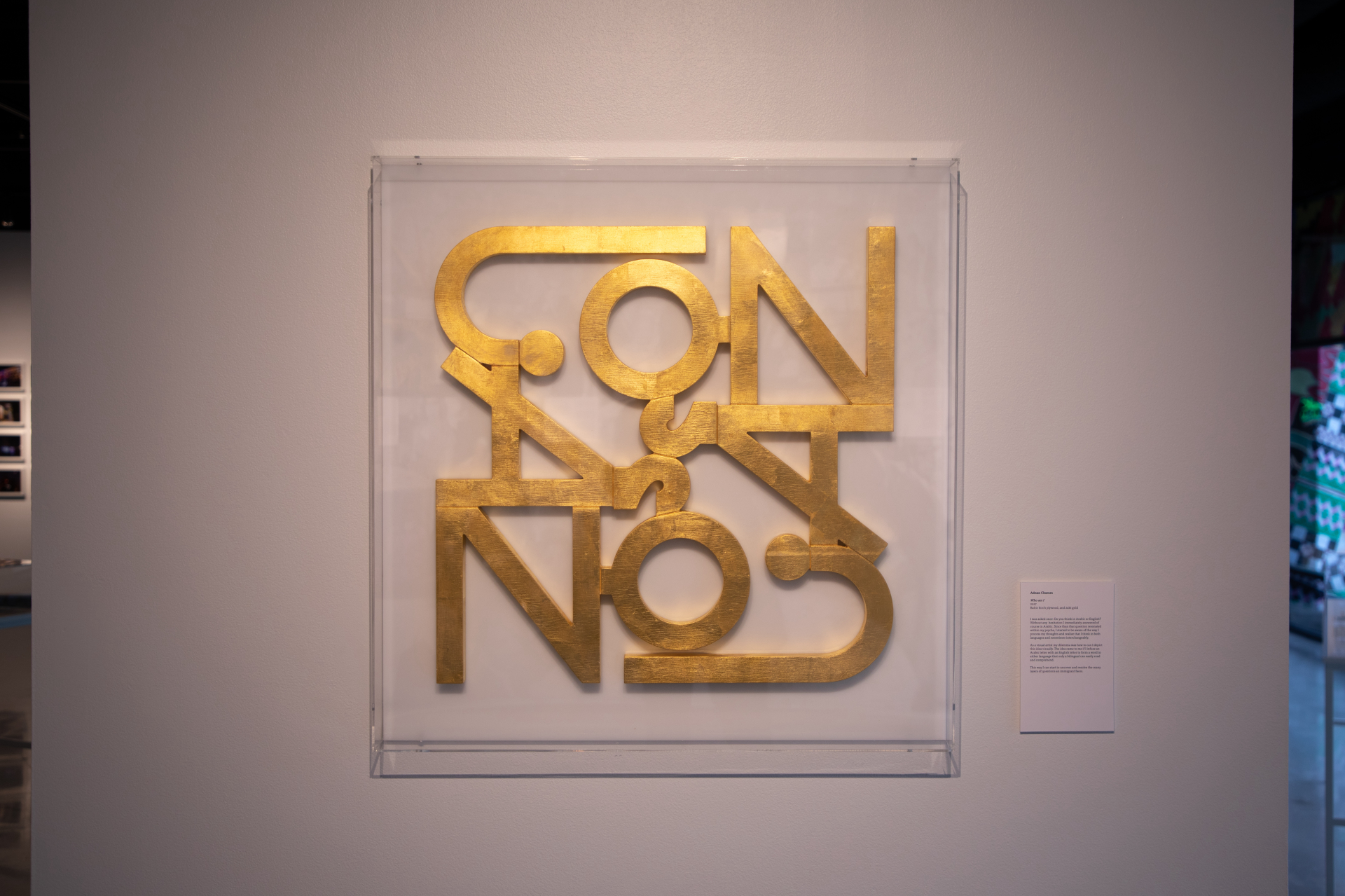 Adnan Charara
Who am I, 2017
Not for Sale
Installation View
Works by Adnan Chahara (left) and Qais Assali (right), _
Not for Sale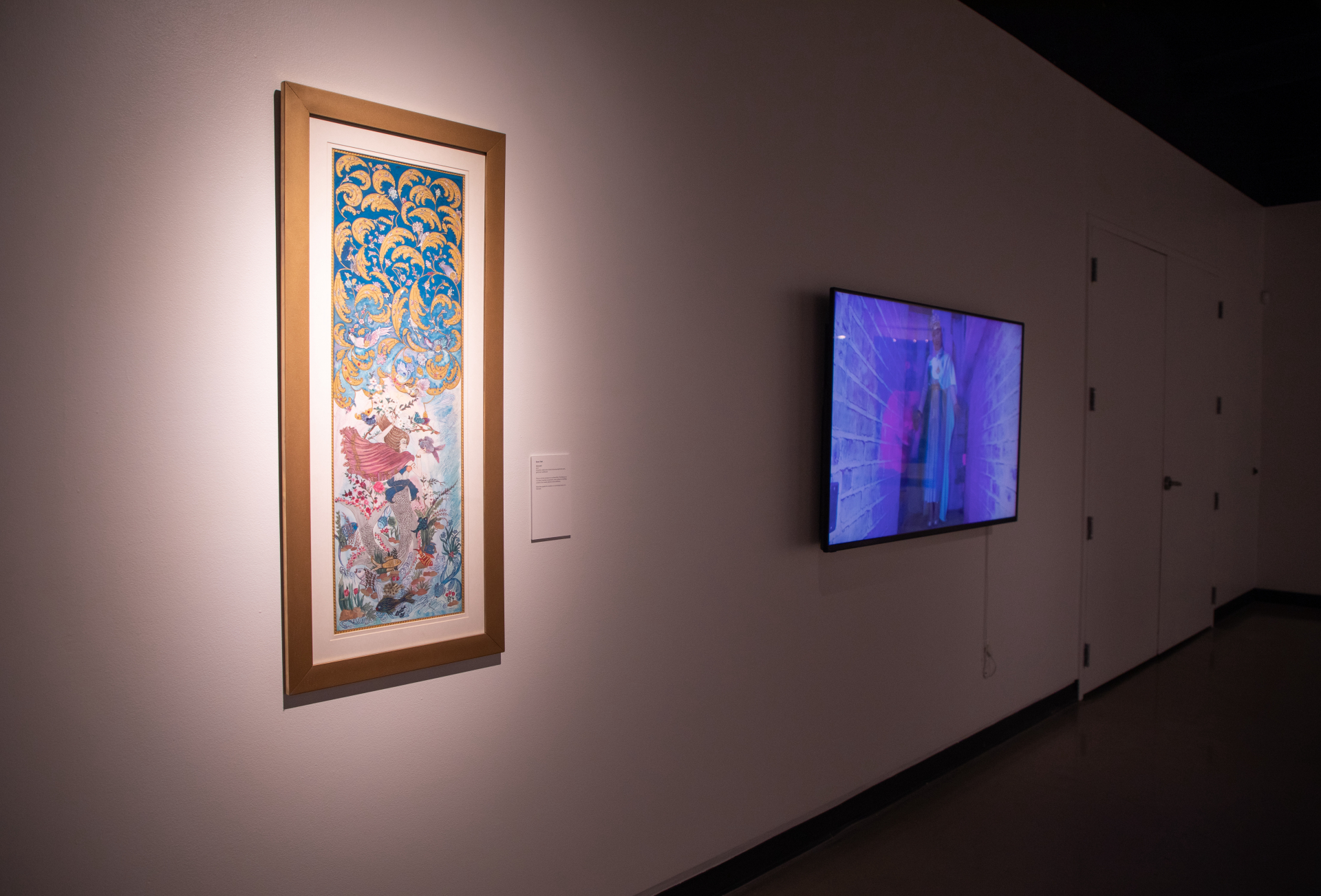 Installation view
Works by Reem Taki (left) and BGIRL MAMA (right), _
Not for Sale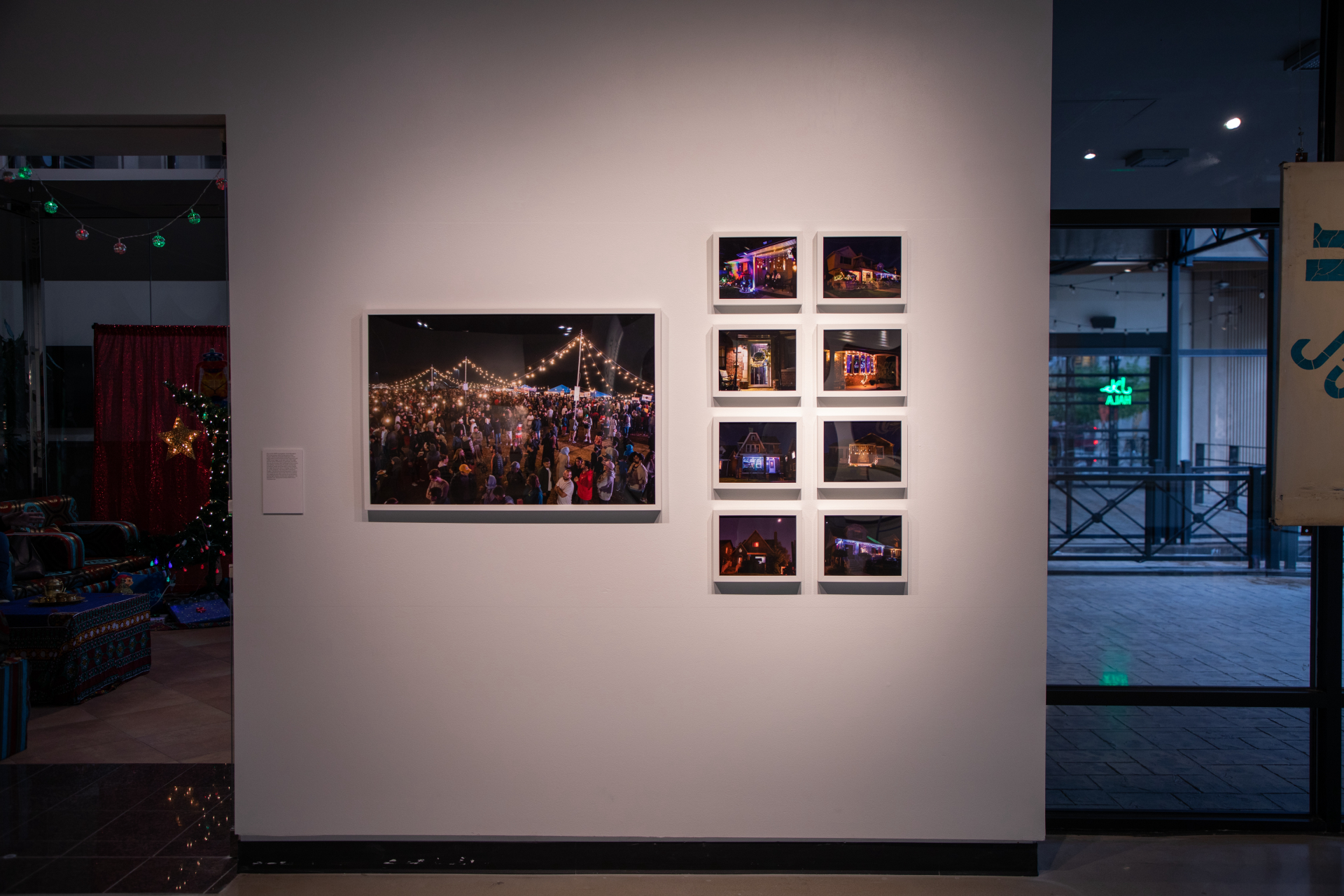 Installation View
Ramadan Images, 2020
Not for Sale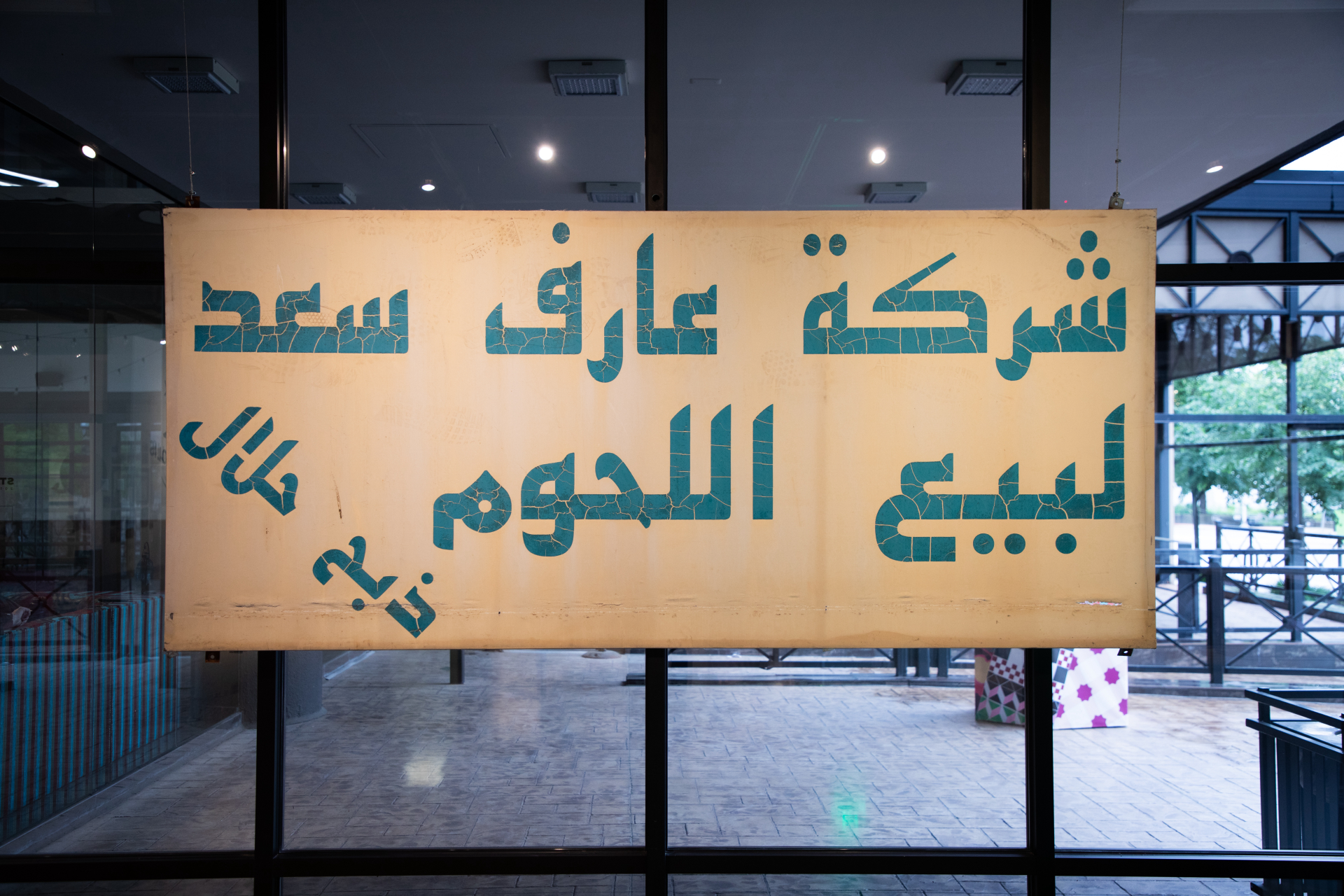 Installation View
Sign from the Aref Saad Meat Market, 1976
Not for Sale
Installation
Yemen Living Room., 2021
Not for Sale