David Klein Gallery
David Klein Gallery is pleased to participate in Art Mile and celebrate Detroit's art community with Cultural Council, our colleagues and friends. For the first edition of Art Mile we present the whimsy of Emmy Bright, the vision of Susan Goethel Campbell, the adventure of Scott Hocking, the brilliance of Mario Moore, and the wild beauty of Marianna Olague.
Emmy Bright is interested in the complications of personal relationships: aloneness and togetherness, absence and presence, empathy and boundaries. Her minimal compositions are often enhanced with hand scrawled texts of her wry observations. Emmy humorously describes her work as championing the stupid, the wronged and the failed narrative. Bright, a graduate of Cranbrook Academy Art, lives and works in Detroit.
Mario Moore's narrative realist paintings evoke a point of view formed by the experience of his childhood and education in Detroit. His work focuses on the personal, social and political implications of our segregated society. Moore recently completed the Hodder Fellowship residency at Princeton University where he produced a new series titled The Work of a Lifetime, focusing on the African American service workers on campus. Moore, a graduate of College for Creative Studies in Detroit and Yale University in New Haven, CT, lives and works in Detroit.
Scott Hocking plumbs the history of Detroit to inform his site-specific temporary sculptures, typically using abandoned buildings and warehouses as his staging point. One of the first artists to explore and document the derelict buildings of Detroit, such as the Fisher Body Plant and the Michigan Central Train Station, Hocking was often called upon by journalists and other visitors to escort them on tours of the old factories and landmarks. Hocking recently completed a site-specific installation at the Crystal Bridges Museum in Benton, Arkansas. He has lived and worked in Detroit since 1996.
Susan Goethel Campbell is fascinated with the human relationship to nature and the built environment. She creates multi-disciplinary work that presents the contemporary landscape as an emergent system where nature, culture, and the environment are indistinguishable from one another. Her Aerial prints are based on patterns of urbanization, viewed from above, that have an inherent organic geometry to them. Campbell, a graduate of Cranbrook Academy of Art, lives and works in Metro Detroit.
Marianna Olague came to Detroit from El Paso, Texas, to attend graduate school at Cranbrook Academy of Art. She composes brilliantly hued narrative portraits of her friends and family, all natives of El Paso, that reflect the sometimes harsh environment of living on the border. At the same time, Olague's work celebrates the wild beauty of the desert and the close community of this border town. She currently lives and works in El Paso, Texas.
Emmy Bright
Alone Together, 2018
Available: $3,200
Emmy Bright
Cruel Optimism / Emerald City, 2018
Available: $6,000
Susan Goethel Campbell
Lost City No. 2, 2020
Available: $3,800
Susan Goethel Campbell
Lost City No. 4, 2020
Available: $3,800
Scott Hocking
Bone Black #6761, 2019
Available: $4,850
Scott Hocking
Bone Black #6804, 2019
Available: $4,850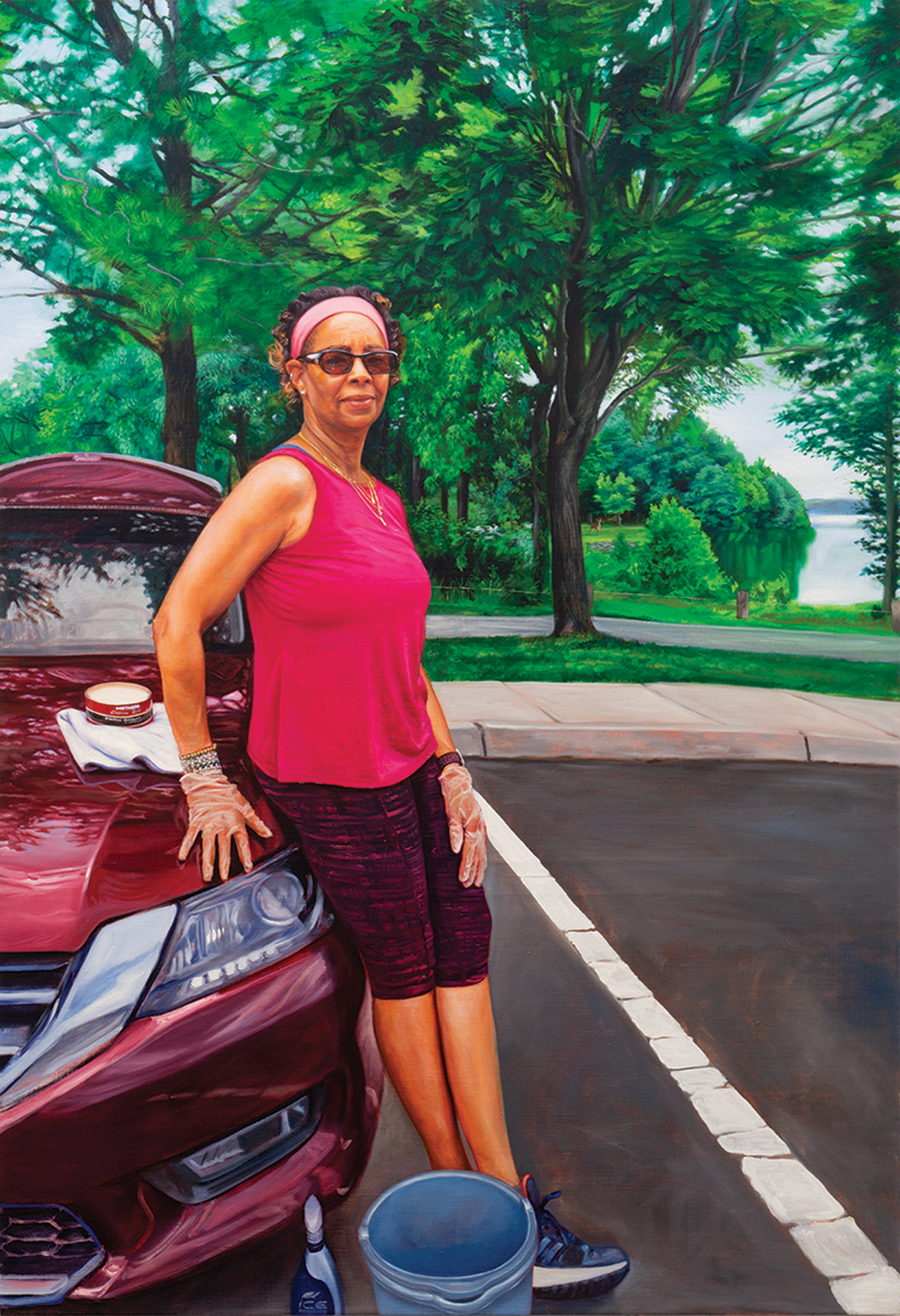 Mario Moore
The Visit (Valeria), 2019
Available: $48,000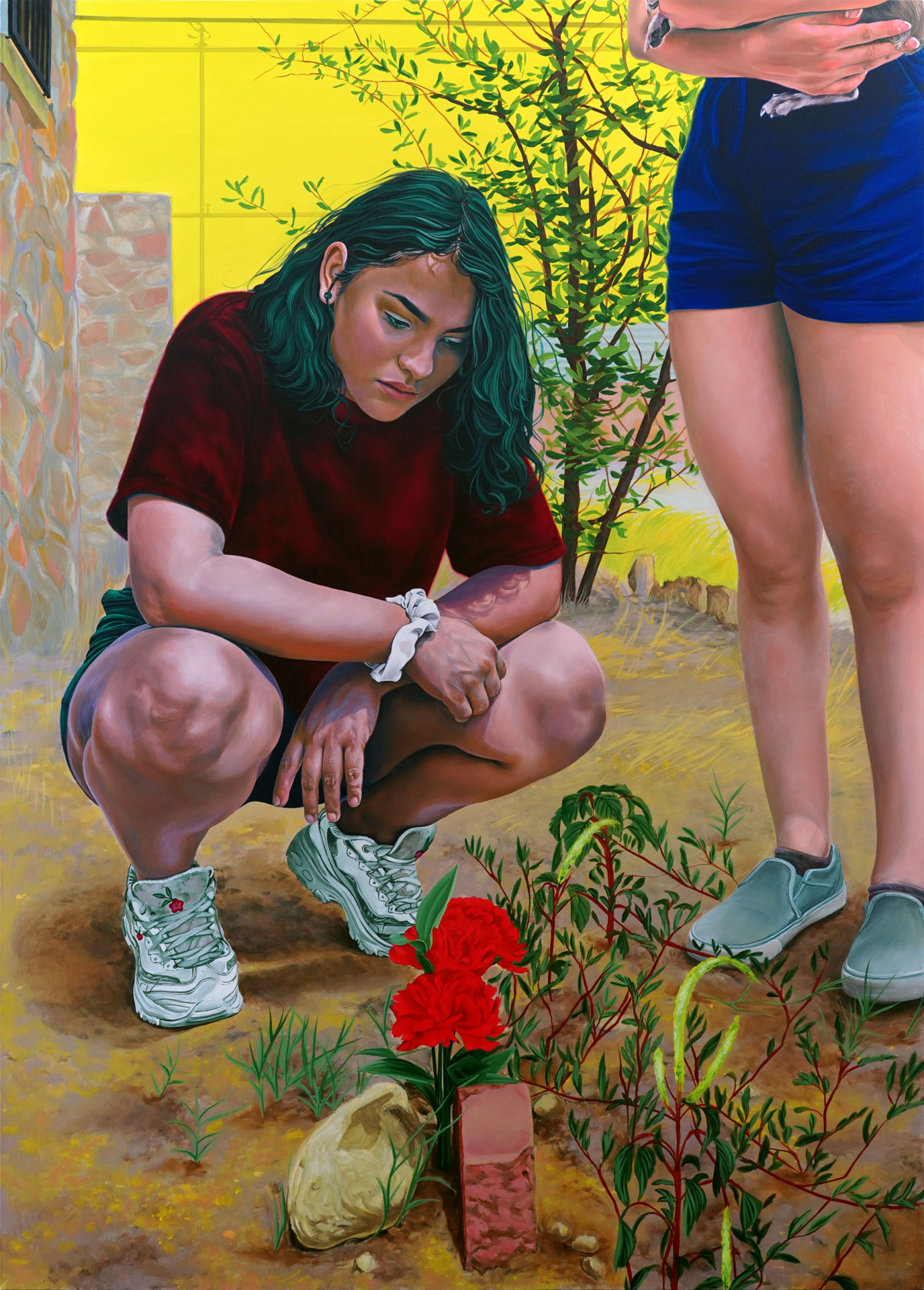 Marianna Olague
Here Lies Toro, 2019
Available: $6,000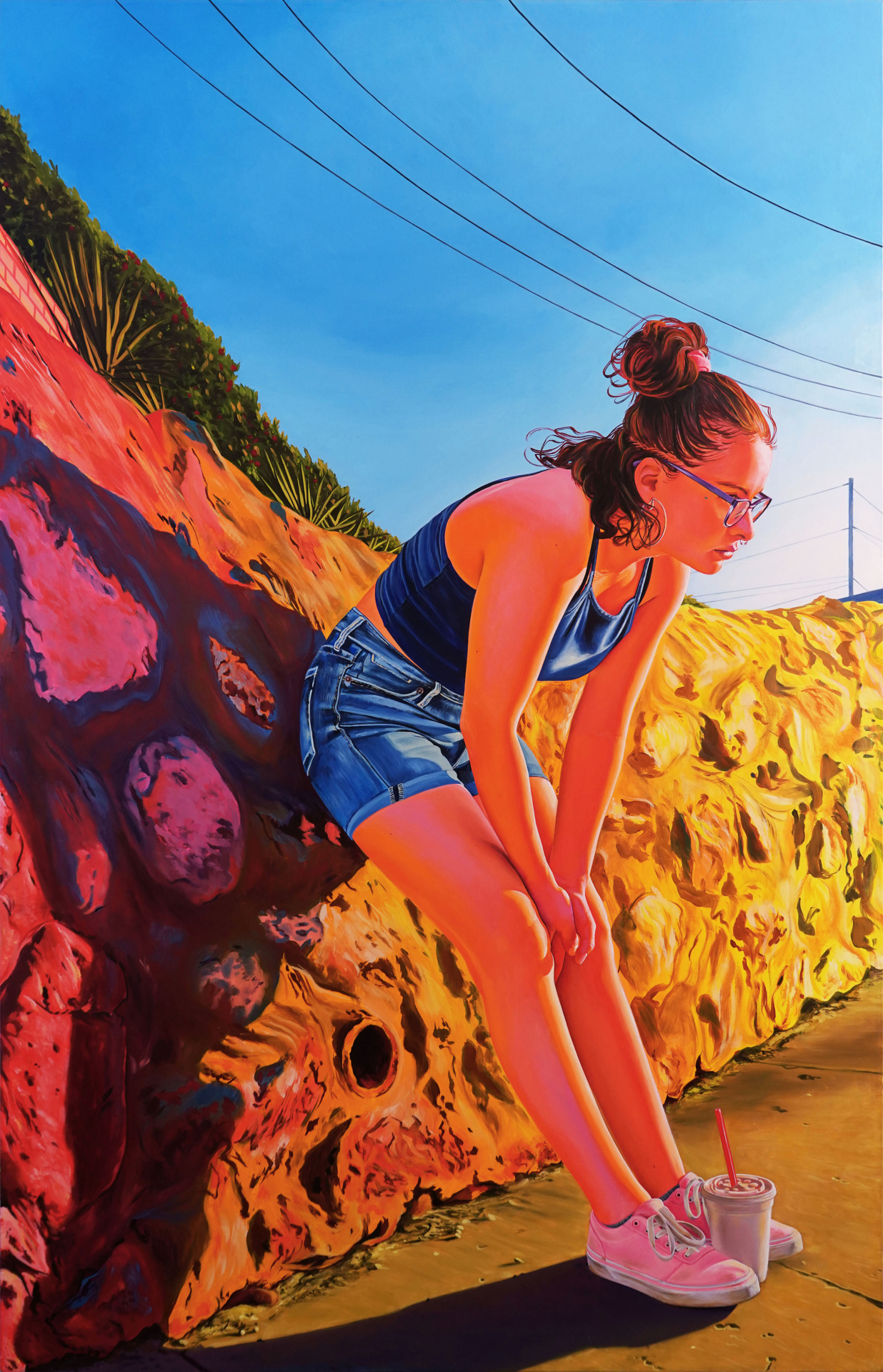 Marianna Olague
Mesa Hills, 2020
Available: $6,500